Service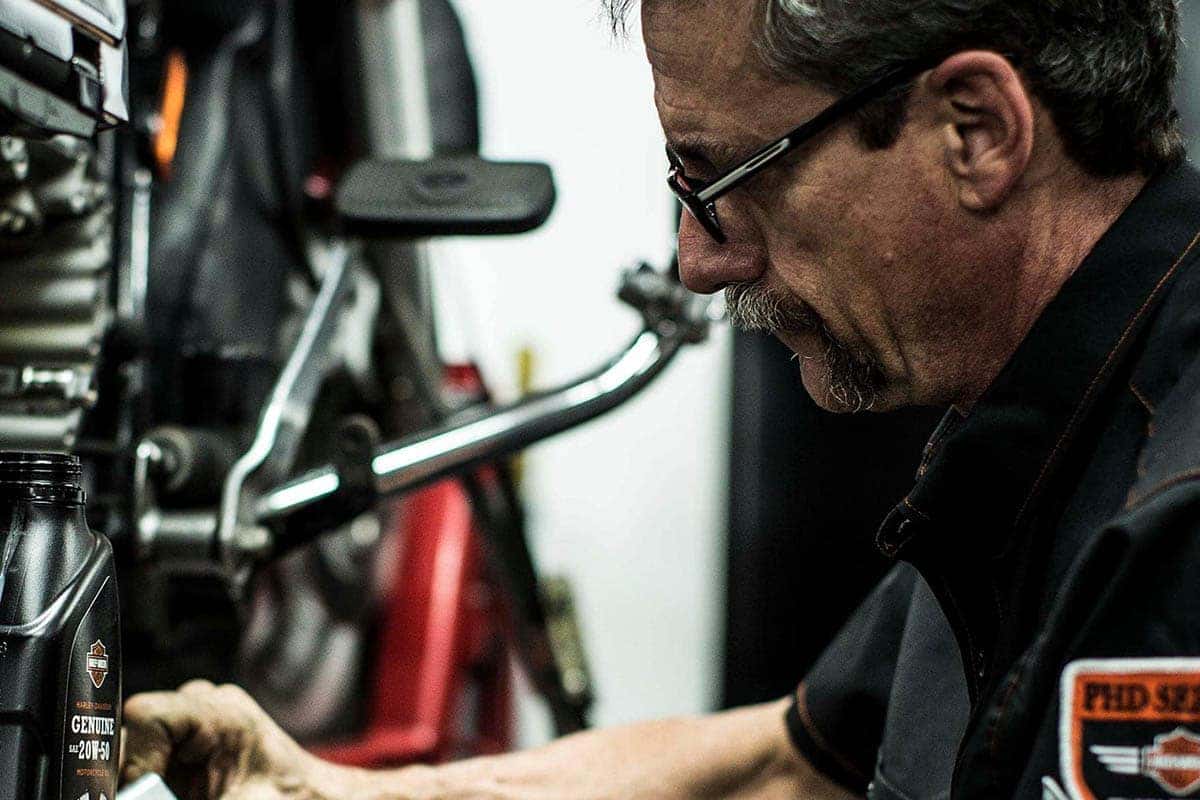 Naples Harley-Davidson Service Department
Our highly qualified technicians are here to provide exceptional service to you and your motorcycle in a timely manner. We know and understand that you wouldn't trust your Harley-Davidson® motorcycle to just anyone, that is why all our technicians are PHD Certified!
When it comes to parts being used on your Harley-Davidson® motorcycle we use only Harley-Davidson® Parts and Accessories or Screamin' Eagle® Performance Parts. Once your Motorcycle Service is 100% completed we will give it a special attention and complete "HOG® WASH" after every service job.
The combined experience of our mechanics totals over 75 years of Harley® knowledge as well as additional services such as dynamometer service, powertrain diagnostics, horsepower/torque tuning.
Naples Harley-Davidson is proud to provide quality service to the areas of North Naples, Marco Island, Jerome and Orangetree.
Schedule Service
We can help you keep your Harley-Davidson® bike in pristine condition! If you have any questions or concerns about your Harley-Davidson®, feel free to call us at (239) 594-5504 and we'll be happy to help you over the phone or assist you in making an appointment. Come talk to us about how to best maintain your investment and learn more about our available services!
Call, visit, or contact us today. We're here to help.